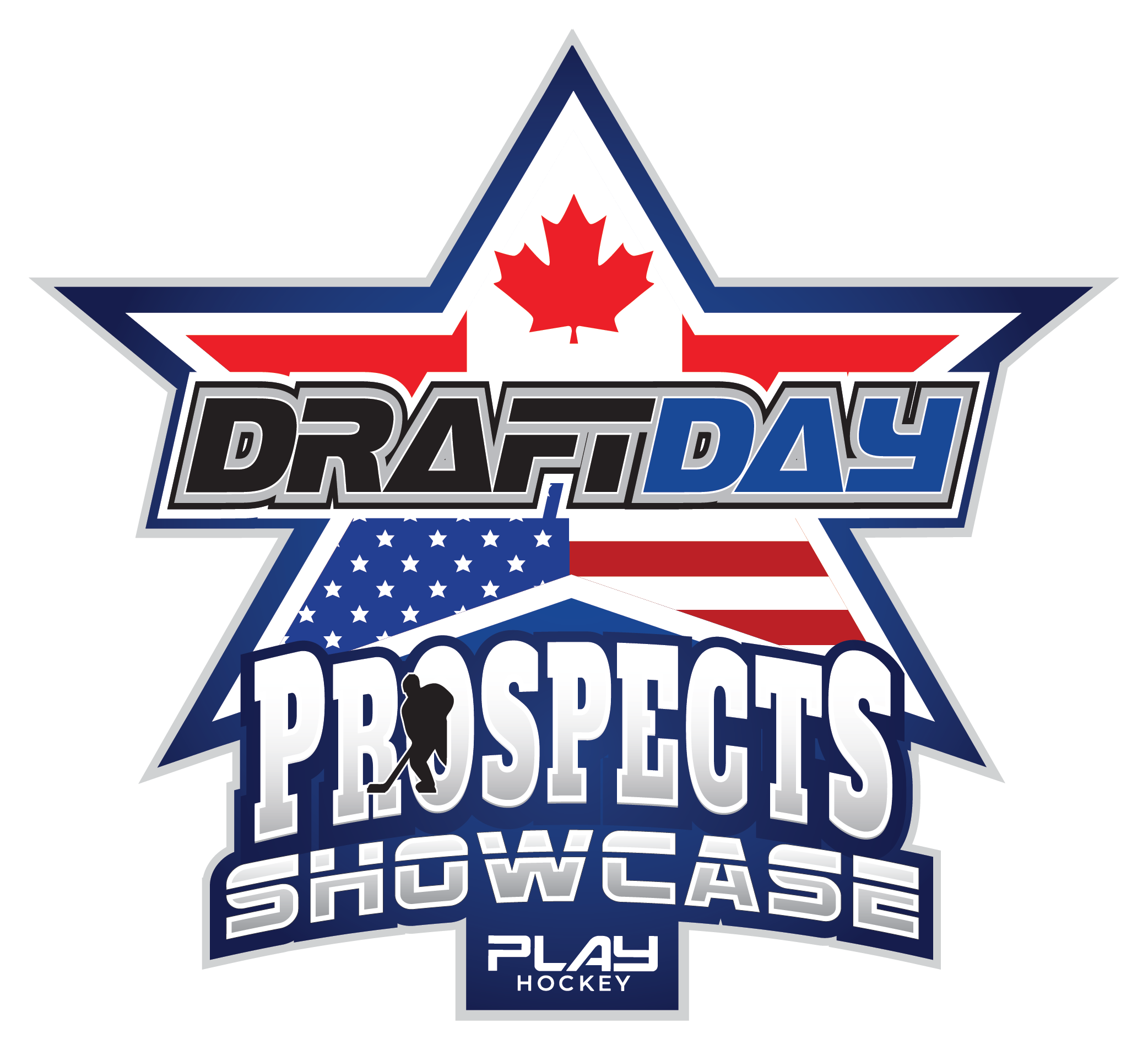 Western All-Star Prospects Showcase
Gender:

Male

Dates:

May 16-19, 2024

Age:

2010 Prospects

Location:

Calgary, AB
Elite Division

Male Event

Individual-Entry

Invite Only
Register Now!
Event Details
Join us at the Winsport Arena in Calgary for a showcase of the top 2010 players. This invitation-only event features Under Armour jerseys, on/ice combines, and a 4 game guarantee. Reach out to see how to be invited!
8 Team Event with Regional All-Star and Prospects teams being formed
Selection staff will identify top Prospects for participation
4 game guarantee beginning Thursday afternoon
Under Armour uniforms included
Combine Apparel included - Performance T-Shirt and Shorts
Off Ice Combine & On Ice Combine
Jr. level referees for all games
Online Schedule and Scoring
First and Second team All-Star presentations and awards
Click HERE to view full Draftday Western All-Star Prospects Showcase tournament information
Cost: $625 CAD
Register Now!
Contact
Name: Braden Mann
Email: bmann@draftdayhockey.com
Phone: 519-754-4163 x 4
Inquire Today!
WHL DRAFT

94 Players (47 in top 3 rounds) who attended the Draftday Western Prospects Showcase were drafted in the WHL 2023 Draft - 73% of the entire event

2022 DRAFTDAY WESTERN CANADA PROSPECTS SHOWCASE ROSTERS 2008's

ALBERTA NORTH
ALBERTA SOUTH
BC
MANITOBA
SASKATECHWAN
PROSPECTS RED
PROSPECTS WHITE
TEAM NORTH AMERCIA

Finn Werner #32 (G)

Aaron Sawatzky #8

Josh Lee #2 (D)

Carson Carels #2 (D)

Jake Missura #5 (D)

Ryley Budd #29 (G)

Caelan Joudrey # 15 (F)

Joe Iginla #11 (F)

Parker Snell #72 (G)

Riley Boychuk #9 (F)

Giorgos Pantelas #13 (D)

Daxon Yerex #6 (D)

William Degagne #16 (D)

Cole Prelusky #30 (G)

William Scott #27 (D)

Hudson Kowalchuk #8 (D)

Keaton Verhoeff # 18 (D)

Carter Elser #30 (G)

Ryan Lin #14 (D)

Brek Liske #8 (D)

Nigel Boehm #17 (D)

Vanek Popil #77 (D)

Nathan Gray #83 (D)

William Ren # 55 (D)

Jordan Duguay #9 (F)

Steele Bass #32 (G)

Koray Bozkaya #28 (D)

Brayden Thompson #36 (D)

Kash Alger-East #7 (F)

Cooper Williams #16 (F)

Brock Heidecker #59 (D)

Cooper Ernewein #9 (F)

Ty Meunier #17 (F)

Townes Kozicky #15 (F)

Jake Henderson #33 (D)

Jaxon Jacobson #9 (F)

Dayne Beuker #8 (F)

Rhys Jamieson #25 (F)

Keegan Bailey #3 (F)

Kaden Hayes #18 (F)

Patrick Sopiarz #21 (F)

Zach Olsen #19 (F)

Gavin Lesiuk #9 (F)

Carter Kingerski #18 (F)

Caine Wilke #14 (F)

Tracen Ashley #3 (D)

Nolan Schmidt Ab #44 (F)

Luca Pura #26 (F)

Brett Olson #24 (F)

Will McLaughlin #6 (D)

Eric Tu #31 (G)

Nolan Saunderson #10 (D)

Cohen Klassen #19 (F)

Nolan Stewart #9 (F)

Jason Oleskiw # 27 (F)

Cameron Kuzma #34 (F)

Brayden Ryan-Mackay #12 (F)

Liam Ruck #91 (F)

Jett Deschamps #76 (D)

Cohen Harris #88 (F)

Matthew Williams #17 (F)

Luke Van Imschoot #39 (F)

Jesse McKinnon #77 (F)

Dylan Deets #11 (D)

Mathis Preston #96 (F)

Dylan McFadyen #30 (G)

Owen Chapman #98 (F)

Will Hogan #7 (D)

Ryden Duchon #91 (F)

Radoslav Dimitrov #10

Ryker Swanson #13 (F)

Markus Ruck #17 (F)

Koy Funk #94 (F)

Jack Lavallee #4 (D)

Josh McKague #44 (D)

Nathan Guenther #19 (D)

Rory Frew #71 (F)

Riley Steen #7

Maddox Malmquist #91 (F)

Eric Grandberg #15 (D)

Tate Hanson #22 (F)

Noah Chadi #7 (D)

Noah Milford #16 (F)

Tyson Schamehorn #11 (F)

Zachary Lansard #97 (F)

Kohen Volk #22 (D)

Rockston Ror-Chow #27 (F)

Darius Hordal #88 (D)

Ty Bonkowski #16 (F)

Madex Kabrud #70 (G)

Easton Daneault #8 (F)

Lukas Lima #88 (F)

Sutton Verot #76 (F)

Riley Thorpe #16 (F)

Avery Watson #91 (F)
Click HERE to view full Draftday Western All-Star Prospects Showcase tournament information
Rosters
View 2023 - 2009s Rosters here
View 2022 - 2008s Rosters here
View 2021 - 2007s Rosters here