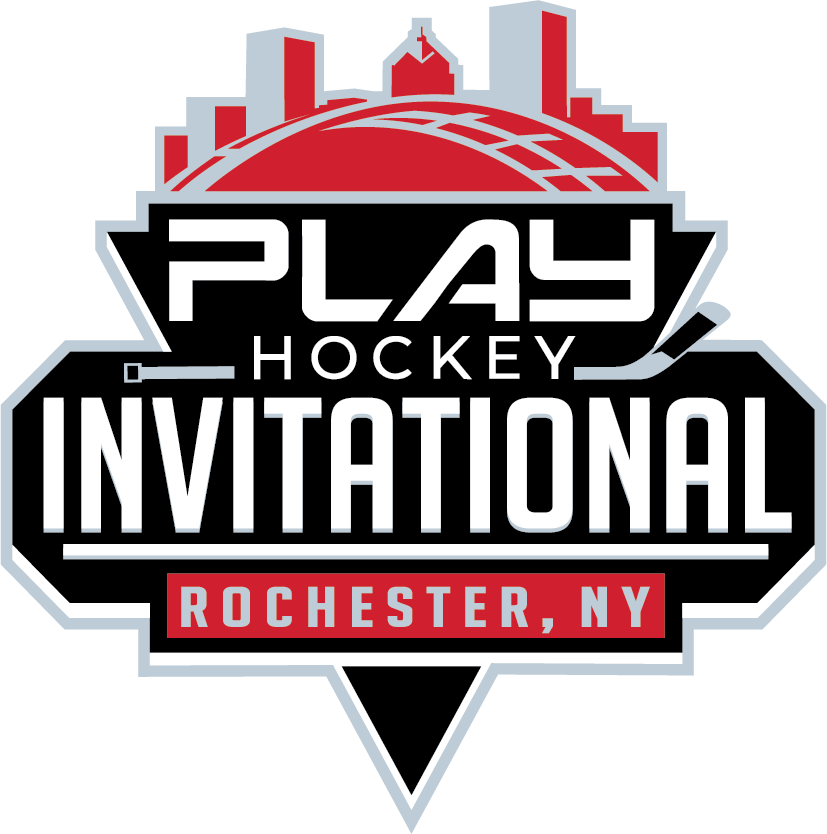 PLAY HOCKEY INVITATIONAL AAA
Gender:

Male

Dates:

September 1-3, 2023

Age:

U18-U13

Location:

Rochester, NY
Teams

Elite Division

Division

Male Event

Team-Entry

USA Sanctioned

Most Popular

Scouted
Register Now!
Event Details
Kick off the Winter season with the Play Hockey Invitational and play against Elite/AAA teams from across North America. This tournament features 4 showcase games in Rochester, NY. A great opportunity to showcase their skills and compete against some of the best players. The tournament is sure to be an exciting and competitive event for all. This event is USA Sanctioned.
Reach out to secure your spot today!
USA Hockey Sanctioning #NYT232472
Cost: $2500 USD 18U-15U | $2000 12U-9U
Register Now!
Contact
Name: Kevin Michelcavage
Email: kmichelcavage@playhockey.com
Phone: 313-588-0380
Inquire Today!
Hotels
This is a Stay To Play (STP) event. All participants (teams/individuals) that live outside of an hour are considered a travel participant and must follow the event STP policy, unless otherwise approved by the event director.
To book your hotel, click here.
For information or questions regarding hotel bookings - please contact Team Travel Source at playhockey@teamtravelsource.com or 502-354-9103.
Arenas
Bill Grays

2700 Brighton Henrietta Town Line Road
Rochester, NY 14623
Get Directions

Rochester Ice Center

80 Lundon Road
Fairport, NY 14450
Get Directions
Rules
NO TOURNAMENT OFFICIAL has the right to change a score sheet or reverse a call from a referee. Once the game is over the score sheet is FINAL.

The tournament will comply with all USA Hockey rules.

U18 - 2010 Divisions - Minor penalties - 2 minutes / Major penalties - 5 minutes

Running time will be in effect during the 3rd period, only when a team is winning by 5 goals. Stop time will resume once the score is within 2 goals.

One 30-second timeout is permitted in all games.

Players and coaches should report to the arena at least one hour prior to each game.

A maximum of four team officials may be on the player's bench at one time.

The home team will wear white jerseys and visitors wear dark.
SCORING RULES
All divisions will be scored 2 points for a win, 1 point for a tie, and 0 points for a loss.
Any forfeited games will be recorded as a 3-0 score. Any forfeited games affecting another team's playoff status, may be reviewed by the tournament director to determine which teams advance beyond preliminary round play. Use of ineligible players will disqualify a team from the tournament.
All games played by a disqualified team will be forfeited. No monies will be refunded.
Scores will be posted with a goal differential no greater than 7. Example - 10 -1 game will be scored as 8 - 1.
GAME FORMAT
All divisions will get a 3 minute warm-up.
U18, U16, U15, 2009, 2010 Divisions will play 3 x 17 min stop time periods. Ice cut every two periods. Some games will start on dirty ice.
No overtime played in round robin games.
ADVANCEMENT GAME FORMAT
Please refer to the online tournament standings or speak to a tournament official in order to determine the playoff format for each division. It is incumbent upon the team officials to confirm with a Tournament representative whether or not their team has advanced beyond preliminary round play prior to leaving the arena following their final preliminary round game.
In the event a Championship or Consolations Games ends in a tie, the tie will be broken in the following manner:
5 minute sudden death (4 on 4)
3 player shootout.
Sudden death shootout (both teams get to shoot each round).
For Shootouts the home team has a choice of who shoots first.
After the first 3 players from each team shoot if teams are still tied you can repeat any shooter as many times you would like.
TIEBREAKER RULES
If 2 teams are tied in points, the following order applies to determine the ranking of teams. If more than two teams are tied, teams will go through each tiebreaker until ONE team is determined the winner (there is no head-to-head if there are more than two teams), once the tiebreaker is broken and one team is the winner, that team advances and the tiebreaker resets to #1 (again, head-to-head only applies for when there are only 2 teams left) for the remaining teams.
Total Team Points
Most Wins
Head to Head (two team tie breaker only)
Goal Quotient = Goals for / (Goals For + Goals against)
Least Goals Allowed
Goals For
Quickest Goal in the tournament in the first game
*EXAMPLE:Team A, B, C and D all are tied with 6 points. The first tiebreaker in this example would be #3 Best goal differential formula. Team A wins that, so then it resets to 3 teams tied with 6 points. Then, apply the best goal differential formula again, Team B wins that. Then, the last two teams would go to #2 if applicable, if not, then the process would proceed according to the tiebreakers #3 through #6.
OFFICIALS
A zero tolerance for verbal abuse is in effect and will be enforced for all team officials, players, and spectators.
Appropriate penalties will be assessed for disputing or arguing a decision of the officials, any visual demonstration of dissatisfaction, or for the use of obscene or vulgar language to anyone at any time during the tournament.
FAQ
Please refer to our cancellation policy
here
.
For some events, we are able to accept "free agents'' and place an individual on a Participating Team's roster. Please reach out to the Tournament Director for the event you're interested in to see if there is an open spot! Their contact information can be found directly on the Tournament Details page.
Of course! Finding the right tournament is important and we'd love to help. Please fill out our contact form
here
and we will be in touch shortly!
We love to establish relationships with our customers and recognize those that continue to choose Play Hockey for their amateur hockey experiences. Please direct your inquiry to the relevant Tournament Director or Program Manager.
Play Hockey offers tournaments across all levels, from Recreational / Open to Elite. Please contact us today and we can assist you with finding the right offering for your Player or Team.
Of course! We offer female only tournaments, female specific teams, and a number of co-ed tournaments with female divisions. Please fill out our contact form <here> and we will be in touch to walk you through our female programming!
Things To Do
Visit Rochester

Explore this site for information about the Rochester and Finger Lakes region for things to do in between games! Here you'll find attractions to visit, a wide variety of dining options and much more to enhance your visit.

See More

Rochester Museum and Science Center

Follow your curiosity from the depths of the oceans to the edge of the universe at the RMSC Museum & Science Center, the RMSC Strasenburgh Planetarium, and the RMSC Cumming Nature Center.

See More

National Museum of Play

The National Museum of Play has so many different educational and integrational exhibits to offer and try!

See More